DIA'23: Graduates
8 July 2023, 11.00 a.m.
Heiligen-Geist-Kirche Wismar
Lübsche Str. 46
23966 Wismar
To the DIA'23: Graduates
The graduates' farewell ceremony during the annual exhibition DIA'23
Saturday, 8 July 2023, the Faculty of Architecture and Design at Hochschule Wismar, University of Applied Sciences, will bid farewell to the graduates of the last two semesters from the degree programmes Architectural Lighting Design, Architecture, Design, Interior Design and Communication Design and Media in the Heilig-Geist-Kirche Wismar.

The graduates and guests can look forward to the speech of the Dean of Studies, the graduation speech, the announcement of all graduates by name, including the presentation of certificates.
Organised by Sabrina Lampe, Christina Berger and the staff.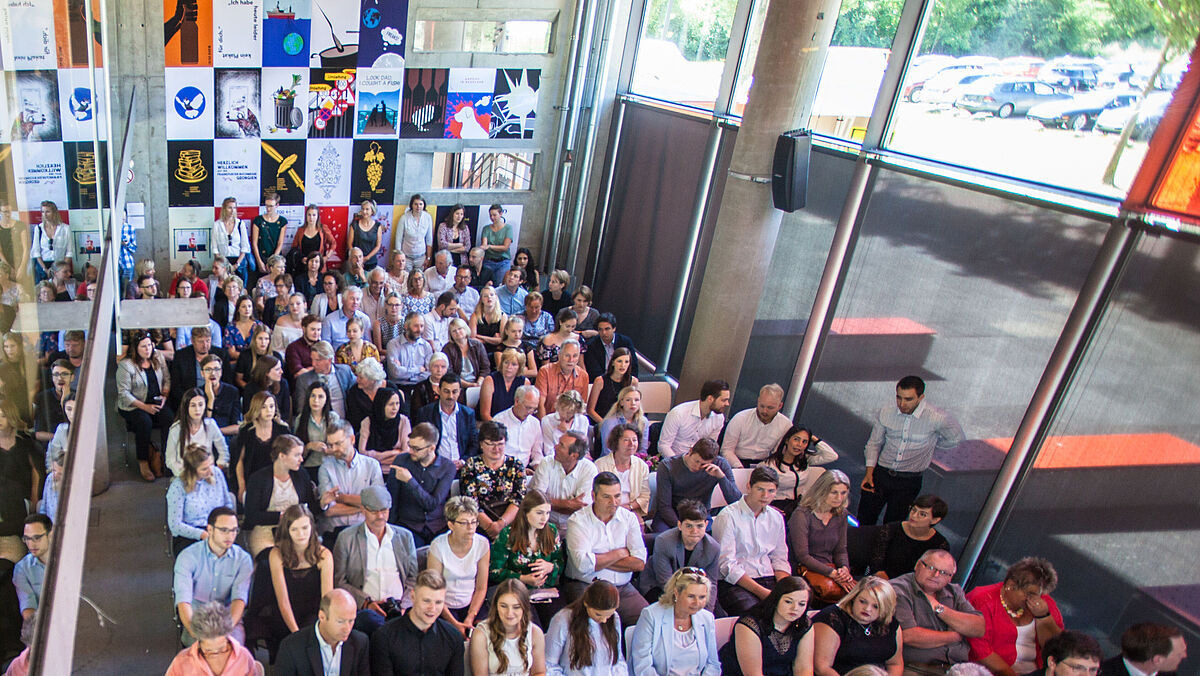 ---
Pictures of the last years....