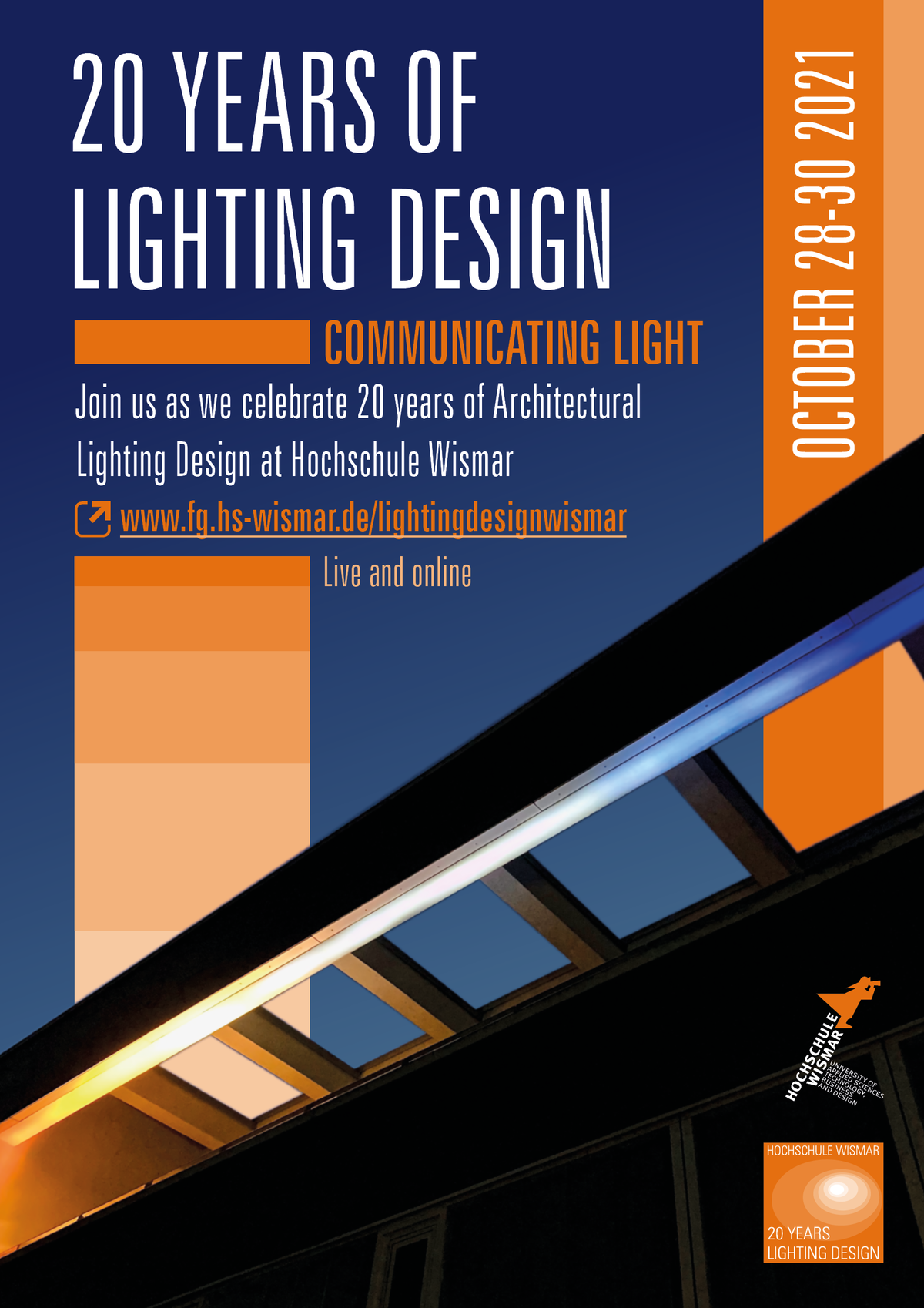 Logo and Poster designed by Florent Keller
Communicating Light
28-30 October, 2021
A celebration of 20 years in Architectural Lighting Design at Hochschule Wismar, Faculty of Architecture and Design.
From Thursday, 28th October 2021, to Saturday, 30th October 2021, the international Master's programme in Architectural Lighting Design of the Faculty of Architecture and Design at Hochschule Wismar, University of Applied Sciences invites you to the symposium "Communicating Light" both live and online, marking its 20th anniversary.
In compliance with the hygiene measures in force at the time of the conference, lectures, workshops, light installations and evening events are planned on and around the university campus in Wismar (House 7, Philipp-Müller-Straße 14, 23966 Wismar) for all those who wish to participate.
Presentations by Hochschule Wismar alumni and former professors, dialogue on the topic of "light" and meet-and-greet opportunites with lighting and design industry professionals are all planned to reinforce networking opportunities for all attendees.
The event, which is free of charge, is aimed not only at alumni, students and professionals, but is open to everybody interested.

NOTE: The online event will hosted on Swapcard. For access, please register on Eventbrite and follow the instructions in the confirmation email.
To the programme »

REGISTER HERE, eventbrite.com »
---