"The IDA Council is the student council of the Faculty of Architecture and Design. They are the representatives of the student body. What makes them special is that they can act independently of the faculty management and are therefore a good contact for problems of all kinds. In addition to, for example, mediating between students and lecturers, the IDA Council strives to ensure that the student body can better connect, for example through events," according to the IDA Council in November 2022.
The IDA-Rat (Council) looks after the interests of the students of the Faculty of Architecture and Design. It is the point of contact for all students of the Faculty of Architecture and Design and answers queries concerning all aspects of the course of study. The Council provides answers regarding the course, study guidelines or examination regulations and is open to new ideas. Parties, film evenings and other activities are organised by the IDA-Rat. This also means that if the students require a projector or other piece of party equipment, such items can be borrowed here.
The Student Body Council since Winter term 2023 (November 2022)
Florian Tutzschky (chairmen)
Mandy Kaden (deputy chairmen)
Aljoscha Schmidt
Jessica Dieste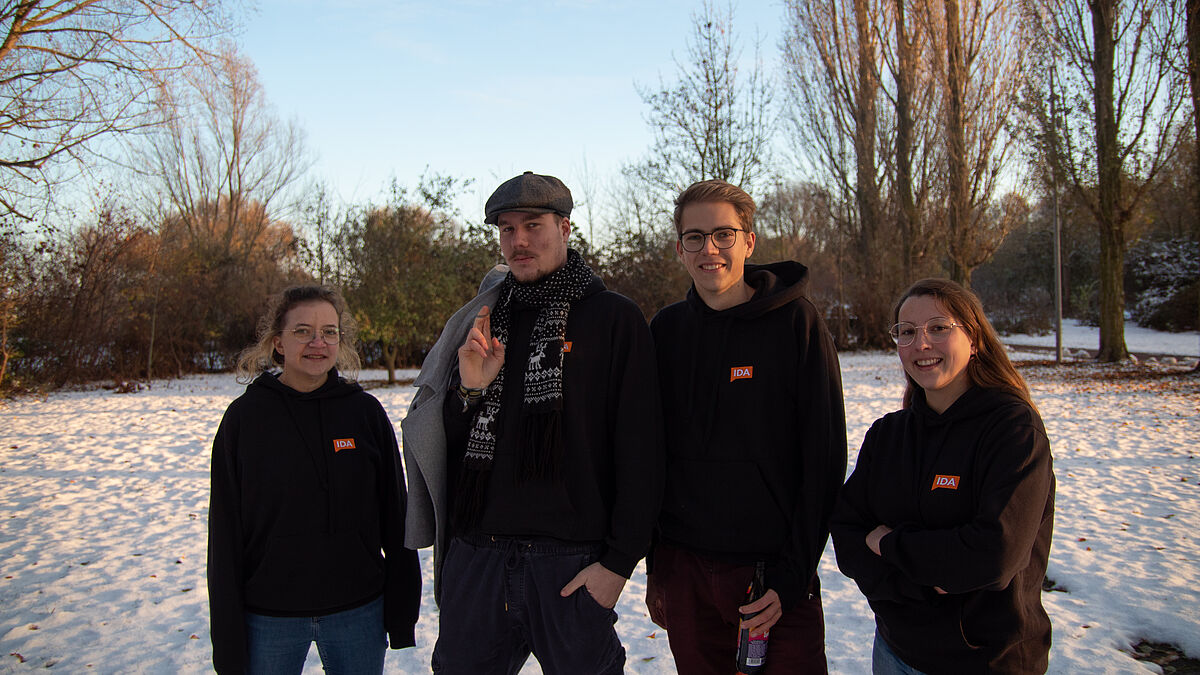 Guided programme
Experience one day of everyday student life accompanied by the students at the faculty of design of the University of applied sciences. Send a short description of yourself and the study course of your choice and your preferred period of time via mail to
ida-rat@hs-wismar.de
We look forward to receiving your application!
Contact
E-mail: ida-rat@hs-wismar.de
Phone: 03841 753 7544
Instagram: ida_rat_hs_wismar
StudIP: IDArat
Here we are
Student Council Office:
Building 10, 1st floor, room 219
Studios:
See bulletin board, stairwell, building 7c
Hours of consultation
Wednesday, 2-4 pm
and by appointment,
Student Council Office
---
How to Hochschulgremien: AStA, StuPa, FSR..
Please note: Once you watch the video, data will be transmitted to Youtube/Google. For more information, see Google Privacy.